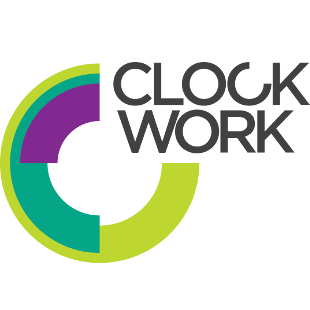 PRIVACY POLICY
Safeguarding your personal privacy
We want to ensure that your privacy is protected. So whenever we ask you to provide data (including the use of browser cookies) that identifies you when using our website, you can rest assured that it will only ever be used in accordance with the privacy policy as detailed below.
How we use & protect your data
The policy outlined below, sets out how we (Clockwork IT) use and protect any information that you provide us with, when using our website. This primarily relates to the use of forms that you may choose to submit while using our website, and also the use of cookies via your web browser.
What we collect & why
With your knowledge and consent, we may collect the following information: Your contact details (name, email address, phone number), any information that you have submitted when making an enquiry or order. We gather this information to help us to offer and improve the service we provide. Data is typically used for: Internal record keeping, to provide insight into improving our products and services, to periodically send emails about new products (but only where we have your consent to do so, using a tick box on all forms), special offers or other information which we think you may find interesting using the email address which you have provided.
Your security
We are committed to ensuring that your information is secure. In order to prevent unauthorised access or disclosure, we have put in place suitable physical and electronic procedures to safeguard and secure the information that we collect online.
How we use cookies
A cookie is a unique reference file which your web browser stores when visiting certain websites (including our own, as we use Google Analytics cookies). After issuing the cookie, the website/server providing the cookie, is able to anonymously track all the pages viewed and all repeat visits to the same website. We use Google Analytics cookies to identify which pages are being used. This helps us improve our website and tailor it to customer needs. We only use this information for statistical analysis purposes; thereafter the data is removed from our system. You can choose to accept or decline cookies. Most web browsers automatically accept cookies, but you can usually modify your browser settings to decline cookies if you prefer.
Links to other websites
Our website may contain links to other websites of interest. However, once you have used these links to leave our site, you should note that we do not have any control over the other website. Therefore, we cannot be responsible for the protection and privacy of any information which you provide whilst visiting such sites, and as such sites are not governed by this privacy statement. You should exercise caution and look at the privacy statement applicable to the website in question.
Your personal information
Clockwork  is committed to providing you with the best possible information and protecting and respecting your privacy. In order for us to do this we will occasionally require you to supply us with some personal information.
Clockwork will process your personal data in the pursuit of its legitimate business interests regardless of whether it is the data controller or data processor as defined in the General Data Protection Regulation (GDPR) (Regulation (EU) 2016/679) (the "Regulation").